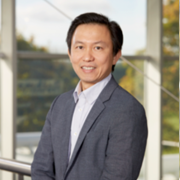 Kah-Kin Ho
Senior Director, EMEA Public Sector

Kah-Kin Ho is Senior Director for EMEA Public Sector of FireEye since April 2016, where he is responsible for the development of EMEA Public Sector strategy to help government customers with improving their cyber security maturity.
Prior to this, Kah-Kin had been with Cisco for 20 years in various leadership positions and in his previous role as the Head of Strategic Security, a position he had held since January 2014, he played a key role in developing and shaping Cisco's strategic positioning in security that aligns with customer requirements. He also served in the Advisory group of EUROPOL European Cyber Crime Center (EC3) and taught Cyber Security Strategy and Policy at ETH Zürich.
Between 2009 and 2011 Kah-Kin also spent 18 months doing counter terrorism research with a focus on dealing with terrorist incidents that are underway.